Hello everybody and welcome to Blogmas by Marioness!!!! Today is the 8th Day of this series and I have prepared an awesome and helpful post for you. If you are new here, let me give you a huge welcome and introduce you Blogmas by Marioness. A blog series that I'm bringing in this Countdown for Christmas! That means that I'm going to be blogging every single day until Christmas Eve.
Today I thought it could be helpful for you that I share some under gift ideas. Because Christmas is nearly here and we have to start thinking what are we going to give for our Secret Santa or as we say here "Amic Invisible" that means Invisible Friend and it's the same that Secret Santa. Let's start with the post!
– A colouring book and some cool markers
The first thing I have thought about it is a colouring book. In the last couple of years colouring books have become more and more popular among adults or teenagers and I find them so beautiful. You can find many types of colouring books out there: about gardens, Japanese inspiration or about the sea. Also, if you know someone who loves a particular topiC like Harry Potter you can also find about this.
Link to Harry Potter colouring book: https://www.amazon.co.uk/Harry-Potter-Colouring-Book-1/dp/1783705485
Enchanted Forest colouring book: https://www.johannabasford.com/book/enchanted-forest/
Lost Ocean colouring book: https://www.johannabasford.com/book/lost-ocean/
And if you still want to give them something else what about some cool markers for them to paint on it.
Staedtler markers: https://www.staedtler.co.uk/en/products/markers-refill-ink/universal-pens/lumocolor-non-permanent-pen-312-non-permanent-universal-pen-b/#id=14708&tx_solr[filter][0]=extras%253ASet&tx_solr[page]=1
Staedtler pencils: https://www.staedtler.co.uk/en/products/colouring-painting-products/coloured-pencils/ergosoft-jumbo-158-triangular-jumbo-coloured-pencil/#id=14285&tx_solr[q]=pencils
– A nice pack with a scarfand a bobble hat
It's also a good idea now that winter is here to give a scarf with a bobble hat. It's always useful during this time of the year with all the cold weather out there. And there are so many types of store that you can find the perfect one for everyone, even for men. I really like the new ones this year that have two pompons, I find them very cute.
Bear Hat: http://www.pullandbear.com/gb/en/woman/accessories/%E2%9D%84winter-accesories/bear-hat-c1030017548p100773507.html#712
Zara Scarve: http://www.zara.com/uk/en/woman/accessories/scarves/checked-wraparound-scarf-c271013p3648900.html
Double Agent Hat: http://www.doubleagentusa.com/en/headwear/3489-beige-pompom-knitted-beanie.html
– Pijamas or sleepers
Another useful thing is pyjamas or sleepers. You can find very cute and Christmassy designs that are perfect for the Holiday Season. As well as the idea above, there are many different types like classical ones, soft ones or even the ones that are only one piece. There is literally something for everything.
Pyjama 1: http://womensecret.com/gb/en/sleepwear/classic-long-checked-pyjama/3598802.html?dwvar_3598802_color=98#start=1
Slippers: https://womensecret.com/gb/en/accessories/sweet-dreams-printed-slippers-with-furry-lining/4998138.html?dwvar_4998138_color=18#start=1
– A book
A book, if you know someone who loves reading this is always the best option, maybe there are not super cheap but they will love it. You can give a new one they don't know, but they may like it or a classic that they love with a beautiful cover. And I will recommend that if you give a book has a beautiful cover because, like this they will love it even more.
Girl Online Going Solo: https://www.penguin.co.uk/books/297837/girl-online-going-solo/
Geek Girk All Wrapped Uphttps://www.amazon.co.uk/Wrapped-Geek-Girl-Special-Book/dp/0008163448
Fan girl: http://www.rainbowrowell.com/fangirl/
– Body mist or colony
For girls a body mist or colony it's always good you can find their favourite one or there are also many packs with little size of body mist. I think it could work for everyone, but girls, maybe would like more this kind of present.
Secret Scenta: http://www.feelunique.com/p/Zoella-Beauty-Secret-Santa-Fragrance-Set
Frosted Coconut Snwoball: http://www.bathandbodyworks.com/product/index.jsp?productId=105244716&cp=12586965.12587143.4191851
Gingerbread Latte: http://www.bathandbodyworks.com/product/index.jsp?productId=105244706&cp=12586965.12587143.4191851
– Calendar, planner or agenda 
And finally a calendar, a planner or an agenda. Now that a new year is comming, it's always good to give a calendar for start the year and you can find a very wide diversity of them. Also for those people who like to have all controlled, planned or organize a planner or an agenda can work perfectly. And maybe if you know someone who is not very organize you can give this to help them to set up all their things.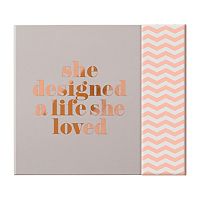 Mr.Wonderful Calendar: http://www.mrwonderfulshop.com/en/2017-wall-calendar-a-year-to-laugh-dance-and-enjoy-eng.html
Zoella Planner: http://www.boots.com/en/Zoella-She-Designed-A-Life-She-Loved-Stationery-Set_1893264/
And that's all for this post! I hope you find it useful for some gift ideas and also for what you want this Christmas. Let me know in the comments which one is your fave and why. Also, don't forget to follow the blog for new Christmas posts until the 24th of December!
Talk to you tomorrow!
Mariones
SPARKLE THE WORLD WITH YOUR OWN IDEAS
Ps. Thanks for 167 followers!